Lubbock Moms 2021 Advent Calendar
Now through December 25, 2021
|

Visit the Advent Calendar next to H&M and Aeropostale
---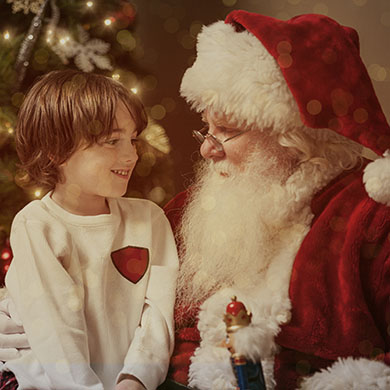 The original is back and better than ever! Lubbock Moms is proud to present the 3rd annual Holiday Advent Calendar! This list has been specifically curated for Lubbock Moms followers and their families.
New this year, Lubbock Moms partnered with South Plains Mall to bring you a life-size, in person version of this calendar, plus we have special treats and goodies from South Plains Mall. Check back throughout the month for exclusive discount codes and offers from South Plains Mall retailers, or visit them in person between H&M and Aeropostale to browse through these fun local traditions.
ADVENT CALENDAR
Santa Paws
Now through December 20, 2021
Make plans to bring your fur family members to visit Santa this season! Santa Paws is each Monday, ...
Breakfast with Santa
December 4, 2021 9:00 AM - 11:00 AM
Visit South Plains Mall for Breakfast with Santa! Join us Saturday, December 4 at 9am kids will enj...