Back-To-School Shopping Guide
---
Whether just starting school, exploring a new grade level, or upgrading to undergrad, go beyond the basics with our Back-To-School Shopping Guide. We've got everything your student needs to study hard, shine bright and stand out this school year.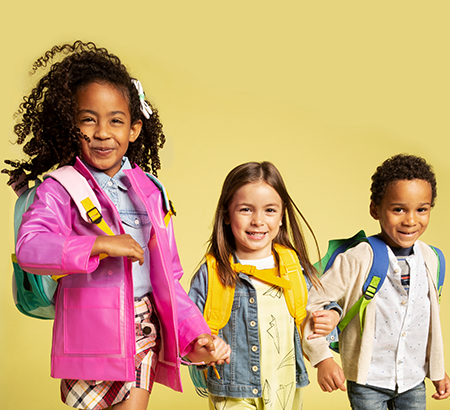 Exploring Elementary
Kick off your kiddos' school year with these fun and colorful classroom essentials.
Mastering Middle & High School
Turn up your teen's style with unique pieces sure to turn on their thinking caps.
Conquering College
Uplift your undergrads with campus essentials guaranteed to take them from syllabus to scholastic star.

2019 Standout Teachers Giveaway
To show appreciation for all that they do, we are giving away $500 to a different teacher each week who has made a positive impact on their community. Nominate a teacher who has stood out to you to enter them for a chance to win our 2019 Standout Teachers Giveaway. By nominating someone, you will also be entered for a chance to win a $500 gift card for back-to-school shopping.